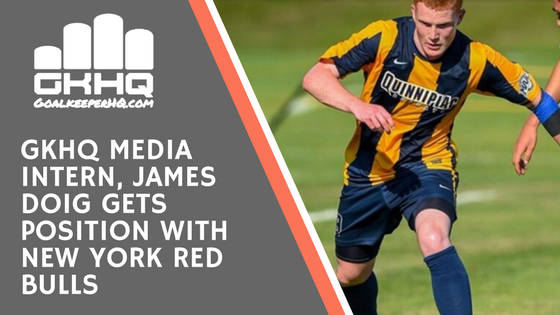 Back in February 2017, James Doig who was studying Media at Quinnipiac became our intern. Upon taking up the position, he recognized that the glove part of the business had the greatest potential for growth and he went about creating the website www.L1Goalkeeper.com.
James, for the last year, has continued to market the L1 Goalkeeper brand as well as being a Media advisor for Goalkeeper HQ.
As part of his Masters and, whilst using the L1 Goalkeeper brand as part of his portfolio, James managed to get a position in the media team at the New York Red Bulls.
James attended the Red Bulls CONCACAF game last week with an all-access pass. He wrote the following article prior to the game – 5 Reasons to Attend Red Bulls vs Club Deportivo Olimpia
James continues to work with Goalkeeper HQ as a consultant and managing further interns. If you would like to get experience using soccer or goalkeeping as the vehicle in any of the following fields, please contact info@GoalkeeperHQ.com
Coaching
Sports management
Marketing / Advertising
Digital / Social Media
Communications