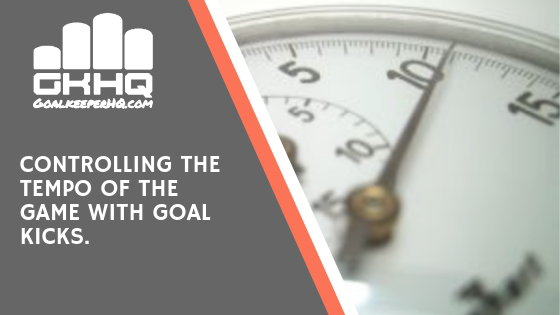 With the advent of the 6 second rule when in possession, the goal kick provides the only opportunity we have to speed up or slow down the game.
Your desire to do each will depend on the situation.
Current score,
Number of players on your team,
Conditions at the time,
How long is left.
I just wanted to show this clip from a recent US Development Academy game, whereby leading by one goal and under a bit of pressure with 5 minutes to go before the end of the game, the goalkeeper slows the game and elects to go long with the goal kick, despite the fact that the teams philosophy is to play short.
If you liked this article, please sign up to our weekly newsletter where you will get goalkeeper tips and hints as well as relevant goalkeeping news.
Get the Goalkeeper HQ Newsletter