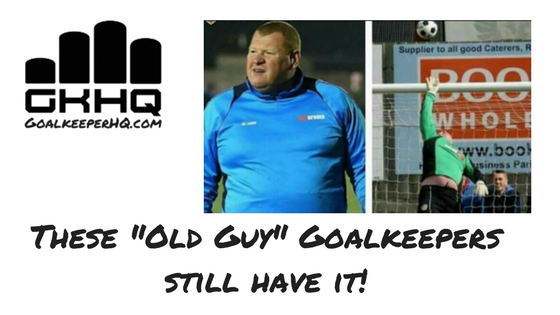 I found myself having to go in goal during the Quinnipiac indoor scrimmages this last week. It was good to get in between the sticks and after a shaky first 10 minutes in which I dusted the cob-webs off, I got back into the groove. My mind did start to wonder if I could play again at any decent level but the way I felt later that day and the next day soon reminded me what a foolish thought that was!
As if to rub it in, I then see that 44-year-old Essam El-Hadary has helped Egypt to the final of the African Cup Of Nations.
In doing so he has kept four clean sheets from five games. Here are some highlights of him from the tournament.
https://youtu.be/BIStAO0LCkI
Another 40 something year old is Sutton Utd's Wayne Shaw. Non-League Sutton Utd recently shot into the limelight with an FA Cup 4th round win against Leeds Utd and now face Arsenal in the 5th round. Shaw in the reserve goalkeeper and goalie coach and will play if 1st team goalkeeper Ross Worner gets injured.
At 6ft 2″ and 280lb he will surely be Arsenal's biggest test!!