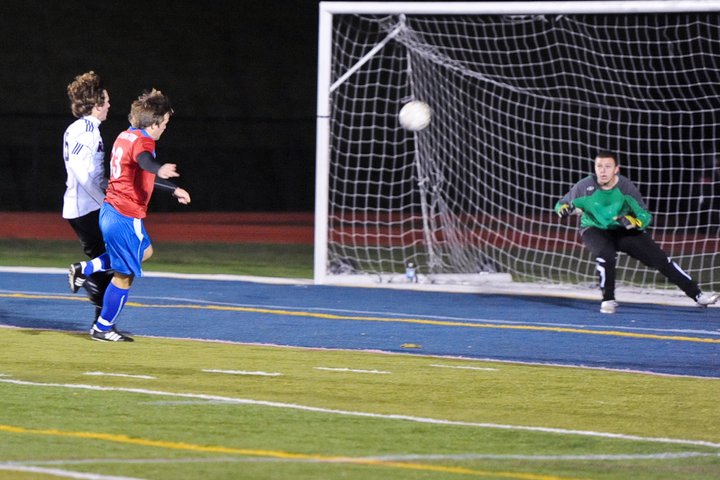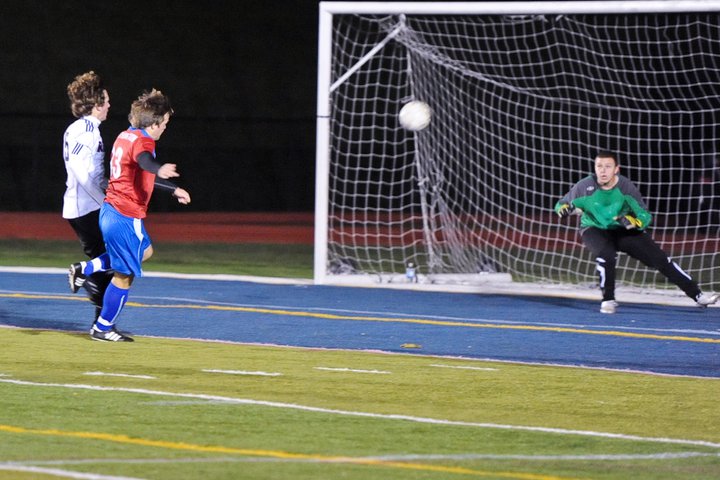 This involves vertical awareness of the goalkeeper.
Main thoughts for this are.
1) Location – Where the keeper is in relation to ball and other players
2) Anticipation – Can you as a goalkeeper read the game well enough to guess where the ball is going to go? (This is easier than it sounds)
LOCATION – The goalkeeper must always be in the "Ball Line" – The imaginary line between the ball and the middle of the goal. I saw a couple of games over the weekend where this was not the case, resulting in goals.
Whilst playing at these indoor venues, we as goalkeepers have to take every opportunity to push up. This results in the ability to play fewer defenders and essentially have an extra player on the field. I expect no Premier goalkeeper to just stand on his or her line.
You can push up off your line whenever the other team cannot shoot. Namely: When the opposition has back to goal
When your team is pressuring the opposition
When your team has the ball
You recover when:
The opposition has the ball 18 – 28 yds out with no pressure (eliminating the lob)
ANTICIPATION – You can tell if a player is going to shoot. Be set.
The only way that the opposition can penetrate when pressured is with a combination play. This normally involves a through ball into the box or a heavy touch into the box in which the goalkeeper can pounce.
Starting position is as if you are starting a race if you are not saving a shot.
When narrowing the angle, keep bodyweight forward, gate position and pressure as close as possible. – Don't get caught in no-man's land
Saving angle away from the goal. Any questions get in touch.
Related article: