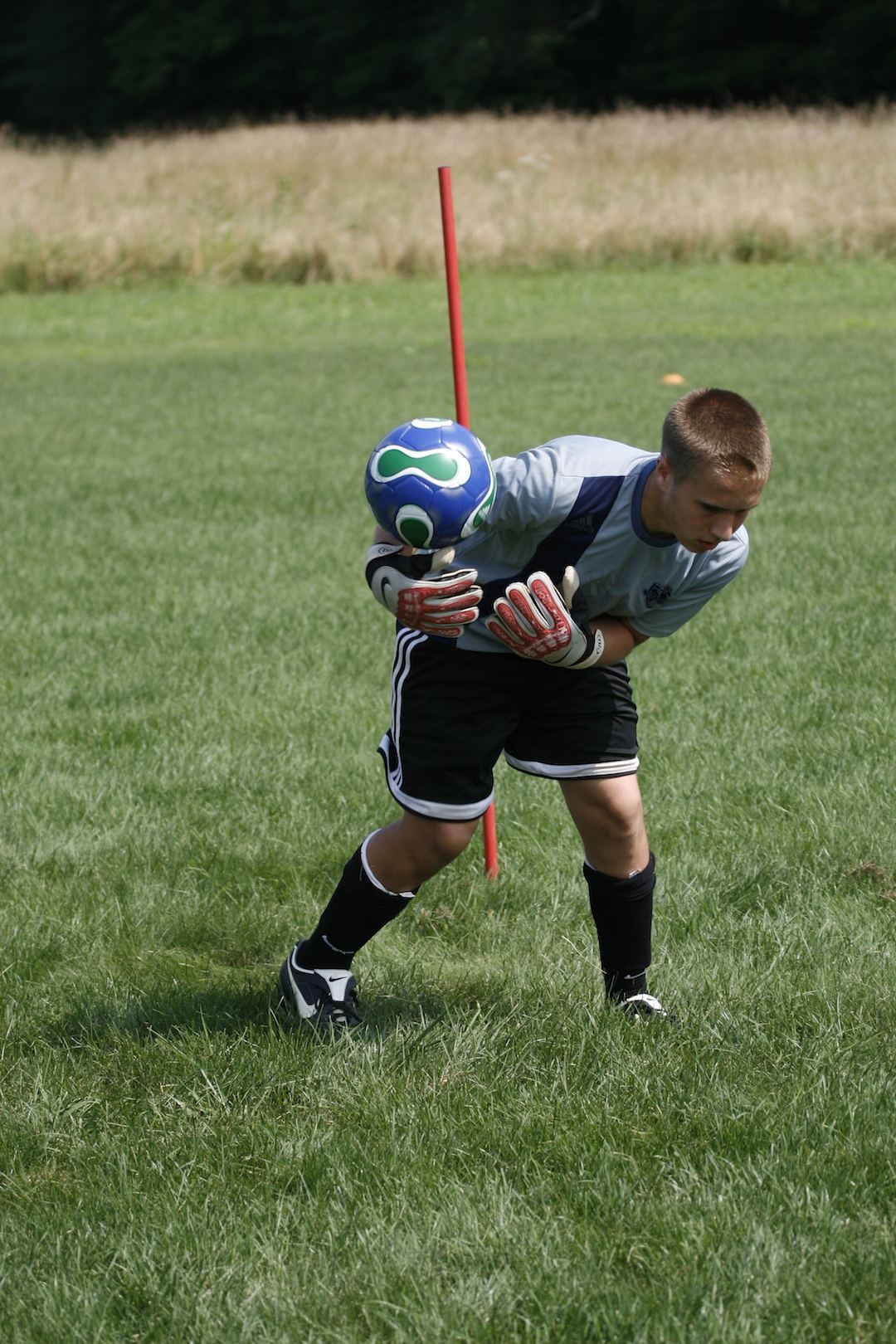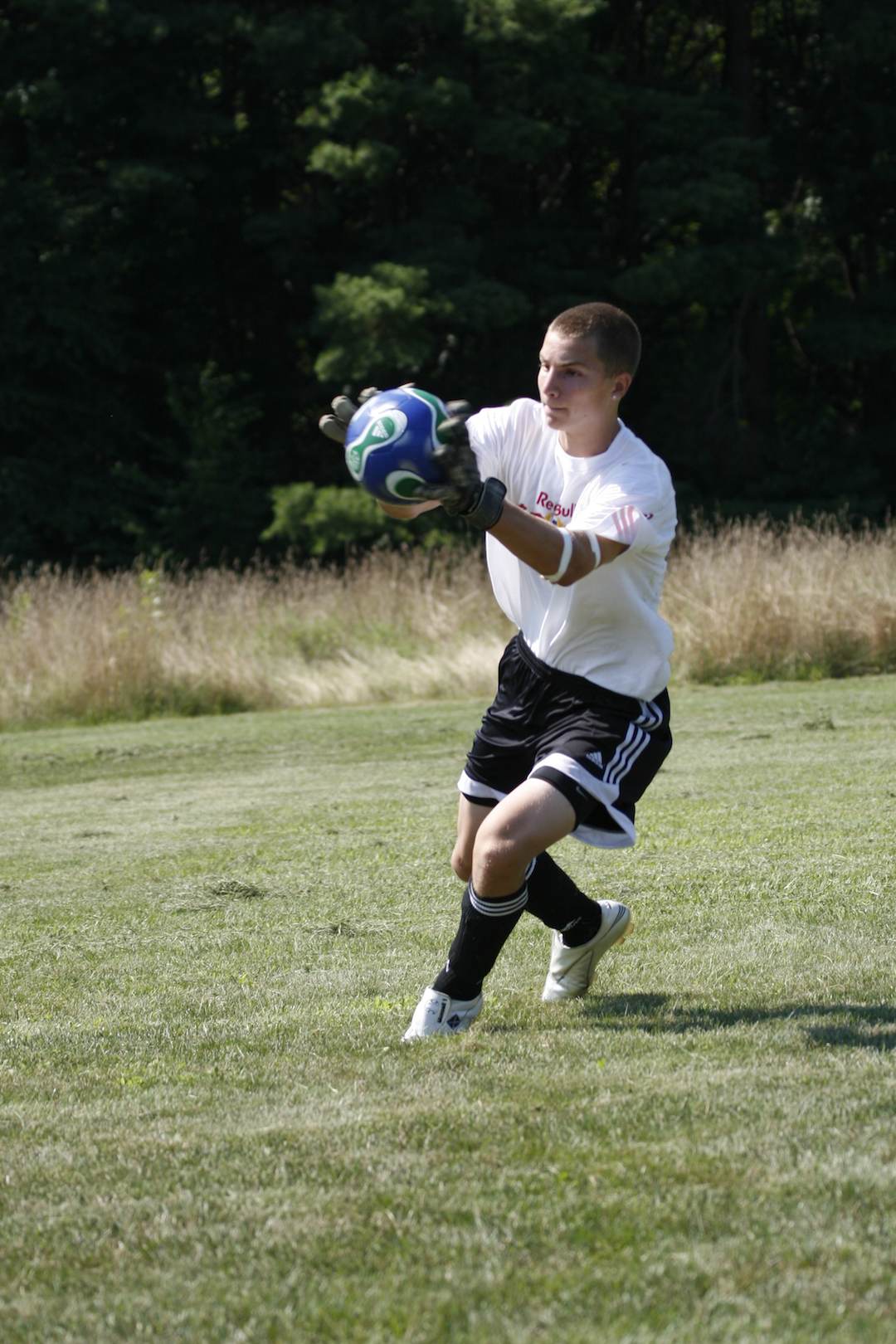 There is a tendency for many of the goalkeepers to save with no "Second Barrier" when the ball was slightly to the side. I'm not sure if it is the influence of Basketball where the turning of the shoulders is prevalent, but I had to reinforce the fact that shoulders should be facing the opponent and to glide or shuffle across the goal to ensure a second barrier.
The second Barrier is any part of the body that is behind the first barrier – The hands.
The image to the right shows a good example of a goalkeeper getting his body behind the ball, even if it requires a dive.