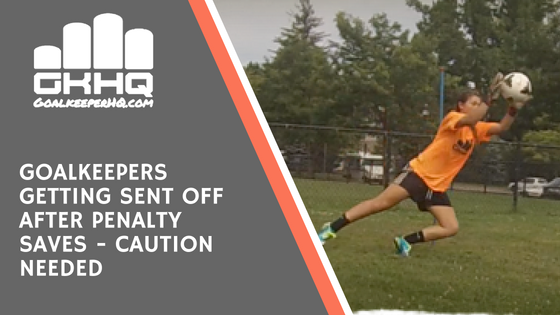 In the recent U17 UEFA European Championship International game between Ireland and the Netherlands, we saw an unfortunate event in which the Ireland goalkeeper got sent off after saving a penalty.
I previously wrote a popular post on penalty saving methods in the past and been thanked multiple times for its help. I will link to it immediately below. Watch the video though and I will explain how these tactics may now need to change!
All the footage of the actual penalty shootout seems to have been taken off the web lately, but you can see the game highlights with the penalties at the end of this official UEFA video.
https://youtu.be/E5JgTRLFsgI
You have seen in the video above that the Ireland goalkeeper receives his second yellow card for supposedly stepping off his line prior to the penalty kick to save a penalty. I say supposedly because some still frame pictures show that the goalkeeper's feet are still on the line when the ball is struck.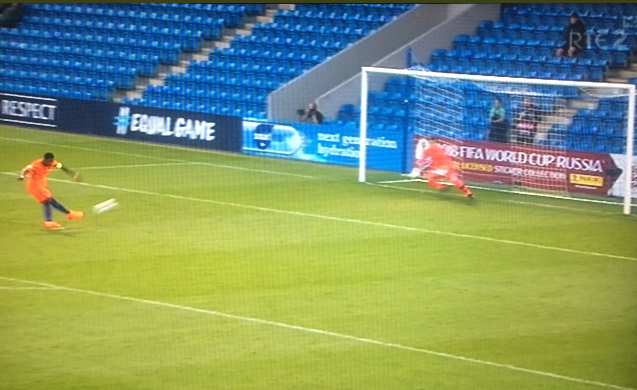 In the video below, Kevin Kilbane and Joe Molloy of "Off the ball" discuss the situation.
Upon some research, I do see that the new rules of the game made for the 2016/2017 season does show that a yellow card should be shown for the infringement. ( see below – underlined in red )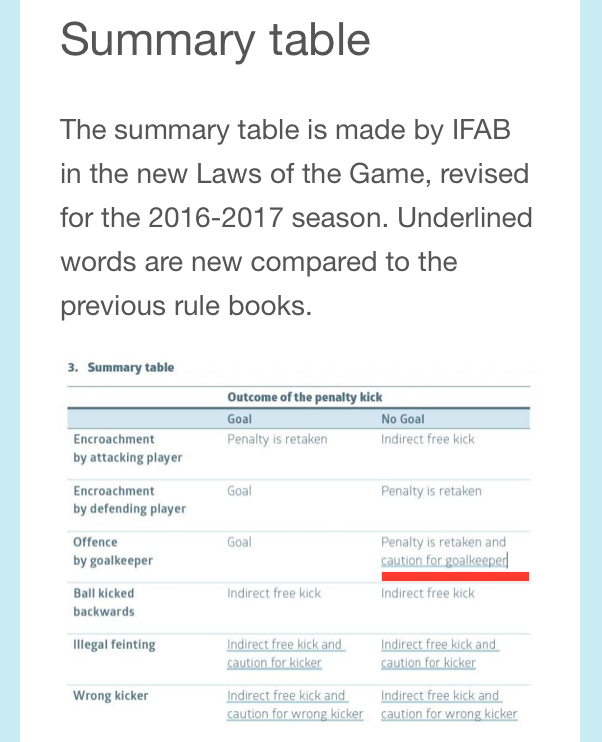 What are the takeaway lessons from this event?
1) Know the rules and calculate the risk v reward of stepping forward prior to the kick being made. Prior to the rule change, there was little risk compared to the reward of saving the shot as if the referee deemed that you had moved early all that happened was that the forward had to take the kick again, leaving them nervous and double guessing what way to go for the second kick. Now the risk, if caught, should be a yellow card.
2) Get to know the referee with good communication. Read a previous article about the power of good communication with not only your players, but with officials to get a feel for what kind of person they are. Do they engage in conversation? Are they fair? Are they consistent? Have they told you prior to the shootout that they are aware of the rule? If you are dealing with an inconsistent referee or one that does not communicate their decisions, it may not be worth the risk of stepping forward.
3) Much like when the six-second rule for goalkeepers came into play (Read my article of not taking advantage of the leniency that refs give on this rule), referees will be keen to show off the fact that they know the new rule, and will look to enforce it. This recent incident has highlighted the fact that the rule is indeed to give a yellow card, so it is likely to be fashionable for referees to stick to this. My advice is to not risk the step forward deliberately early in order to avoid punishment.